It comes as no surprise, that for the Hong Kong Marine Department, the ability to make use of cutting edge ship simulation facilities is an important part of their overall training strategy. In addition to traditional lecture rooms with professional audio visual teaching equipment, various computer based simulation environments have also been installed in the Training Centre. Earlier this year, Hong Kong based company Cosmo Pro AV was approached to create a high-end, 270 degree seamless edge blending installation that would simulate the reality on a modern ship's bridge. One of the key challenges of the prestigious project was to deliver a reliable solution for the blending and automatic calibration of the seven projectors that would be used.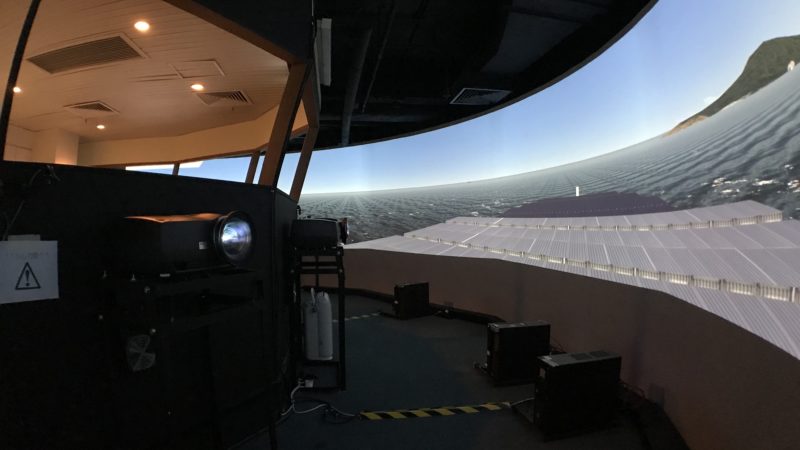 "The limited projection distance meant that the camera positions were critical for the ship simulator project. Located in the center of the simulator was the control bridge, which partially obstructed the camera views. Ultimately a total of 7 cameras were needed to fully capture each projection image. In the end it all worked beautifully. Thanks to great technology and the support AV Stumpfl and VIOSO, we were able to successfully deliver exactly what the end customer has envisioned."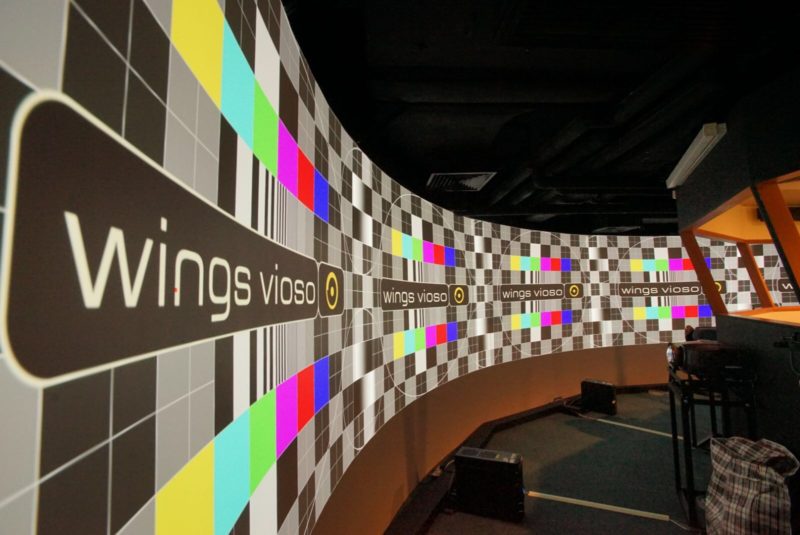 Two Wings Engine Stage media servers were used to capture all the image sources from the simulator software, creating one smooth, seamless and synchronized image. The simulation experience features many scenes that have to realistically portray a variety of real-life scenarios, including the deep black of maritime nights. 7 Barco FL35 projectors were perfectly suited for displaying the visual environments.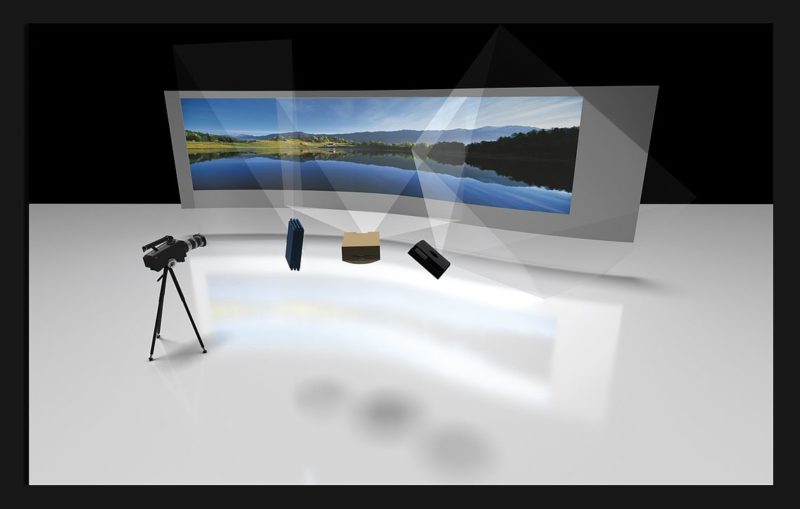 All projectors are set up and mechanically roughly aligned. Better  mechanical alignment leads to more resolution being available for the final content. The cameras are positioned so that they can "see" the entire projection surface.
Wings Vioso RX will now project different calibration patterns which are analyzed by the system. Based on that information Wings Vioso RX calculates the geometry correction and the softedge blending of the overlapping areas. There are different calibration modes available depending on the intended projection surface: Flat or curved screens, 3D models and irregular surfaces such as building facades or rocks.