NEXT-GEN MEDIA SERVER SOFTWARE
ENTERING THE WORLD OF PROFESSIONAL MEDIA PLAYOUT SOLUTIONS HAS NEVER BEEN EASIER.
This 64-bit system for real-time media processing, compositing and management is built around the key theme
of usability. Users can gradually discover the options and features and can smoothly transition from being a
beginner to becoming a true specialist. Actions in the 2D and 3D space follow the same basic mechanisms.
The system was designed so that users can execute the most important basic actions in record time
and with only a minimum of effort.
A radical new interface logic enables even first time users to intuitively understand the main software mechanics.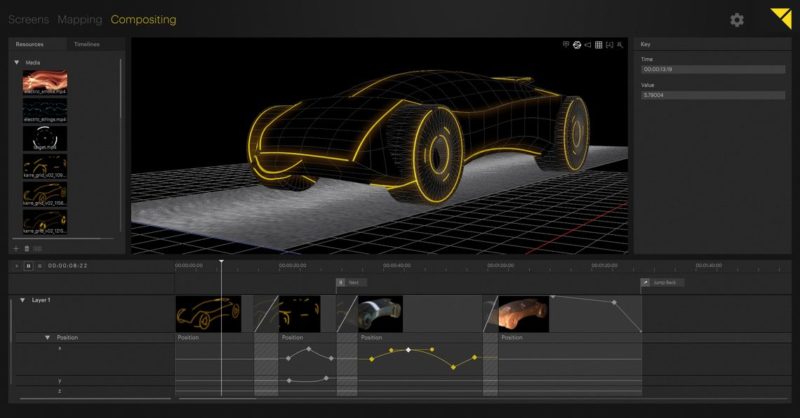 Some of the highlights of PIXERA include:
1.         Groundbreaking and extremely user-friendly GUI
2.         Seamless integration of 2D and 3D spaces for fast show programming, compositing and warping/projection mapping.
3.         Integrated projector and LED display databases for drag and drop pre-configuration
4.         Supports NDI streaming
5.         Powerful render engine for ultra high resolution content
6.         Vioso camera calibration