"A 30-minute stage extravaganza of illusions and daredevil acts"
Ocean Park Christmas Sensation will kick off on 17 December 2016 with the stunning stage show, Cyber Illusion Spectacular, as the main event this holiday season. This spellbinding show will feature breathtaking magic acts, cutting-edge visual effects and amazing live entertainment performed by internationally-acclaimed illusionists, including finalists of the reality show, Australia's Got Talent, Michael Boyd and Soul Mystique. Ocean Park Christmas Sensation 2016 is set to be a must-experience festive celebration on the Advent calendar this year.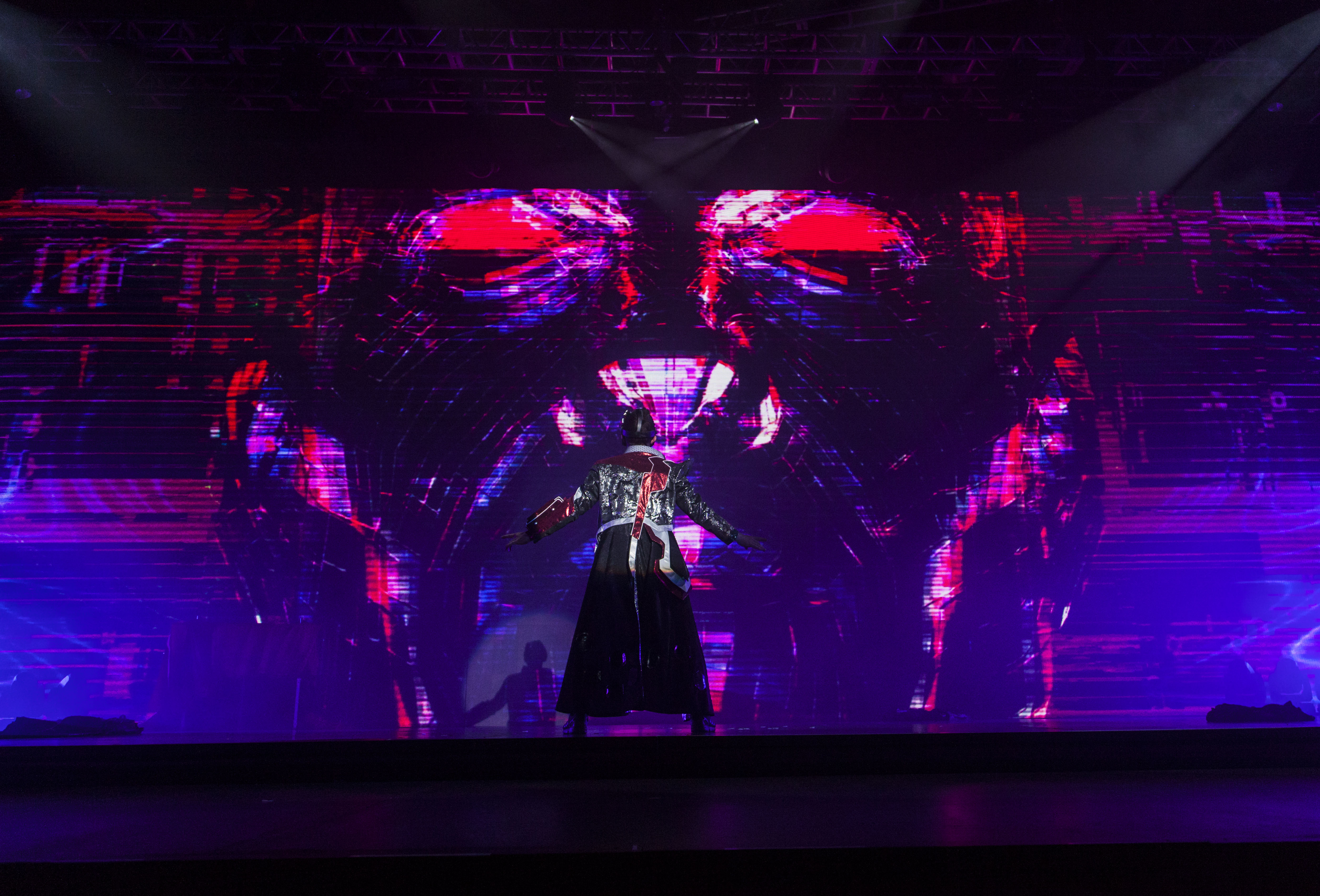 Cyber Illusion Spectacular, a breathtaking, live stage show themed around illusion, magic and wonder. On a futuristic stage backed by walls of LED lights, the show features world-class illusionists, Michael Boyd and Cassandra Gasser, who perform jaw-dropping acts including disappearances, double levitations and fire cage escapes. Guests will also be shocked by Soul Mystique'sTM lightning-fast costume changes and the stunning skills of master fan manipulator, Po Cheng.

The team at Cosmo Pro AV met the challenge, creating and delivering that vision by producing a dynamic display system that comprised Cosmo's arsenal of 8mm and 3mm rental and staging grade LED panels. A 15m wide x 8m high 8.0mm LED screen is center piece of the stage with irregular sized 3.0mm LED on stage left and stage to create a immersive and mesmerising for the audience.
Driving the huge pixel canvas is two AV Stumpfl Wing Engines; Wings Engine Stage Quad and Wings Engine RAW (www.avstumpfl.com) Making the already-striking content created by Optikalbloc (www.optikalbloc.com.au) even more impacting for the guests that attend at the Applause Pavilion at Hong Kong Ocean Park.
Cosmo Pro AV used AV Stumpfl Engines to assist the designers to design, distribute and playback content. The Wings VIOSO system an efficient and effective tool for designing, presenting, communicating, sequencing and controlling a show. With AV Stumpfl's media server system, the programming and production could be efficiently carried out throughout the intensive and demanding production week.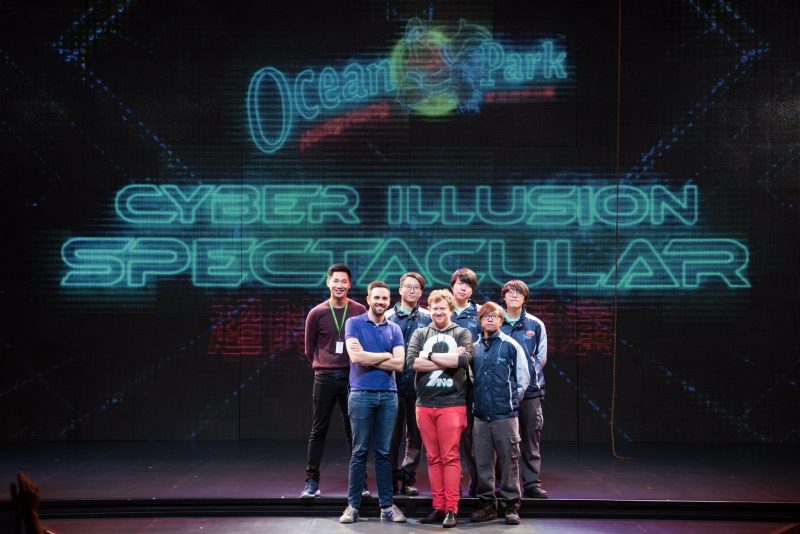 The video crew of Ocean Park Cyber Illusion Spectacular:
Cosmo Pro AV – Jason Yeung
Optikal Blog – Craig Wilkinson, Daniel Anderson
Ocean Park – Neal Lee, Wu Kin Chung, Anson Yuen
Cosmo Pro AV managed the entire show's video technical support from the multiple LED screens, AV Stumpfl media server playback system and LED mechanical door located in the center stage. The content played an integral role throughout the show with several video surfaces begin situated around the stage. Many of the performances involved the performers and talent directly interacting with the video content and LED screens. With certain acts choreographed to synchronize with the transitional and dynamic visuals. Many of the illusion acts involved large set pieces and properties that needed to be quickly and seamless moved on and off the stage and therefore a mechanical door was embedded the center LED.